Anyone interested in buying my Teac A-6300, bought it 8 months ago locally but can't be arsed with the faff. It does 3.5 & 7 ips ok but the switch is a little flaky and needs a bit of fiddling when switching to 7ips
Have got 4x Ampex 406 tapes I'll include, they were sold with a caveat that it was only the spool and the tape was free but they have audio books recorded on them for some archive so assume they haven't been recorded over that many times.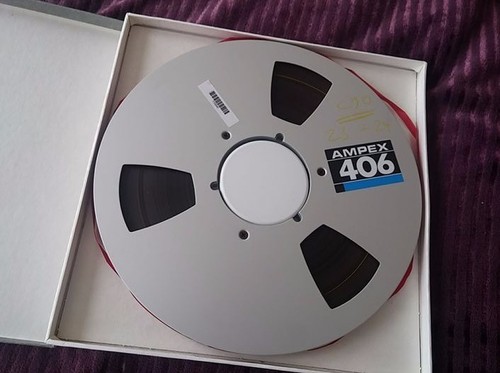 And a Bond tape
Here's the original ebay auction with some photos
Looking for £400 for everything above, cash on collection only as it weighs a fucking tonne.