If only people would pause to consider the motivations and power of a king maker.
Healthcare, politics, big data and money… what will the future bring?
The fragmentary compartmentalised way that the NHS currently manages data is at best a real nuisance and at worst, potentially, a threat to health. So in principle an integrated system with a much wider reach would be a good thing. That certainly can't be said, reliably at least, of its interaction with legal systems though - particularly the US legal system, which happily extends its jurisdiction to wherever takes its fancy. The author's concerned that her GP's records might expose the fact of her abortion to authorities in Texas, so she denied permission to the abortion clinic to share the fact with her GP. But how secure are the clinic's own records ? Are they managing them with a system from a multinational provider ?
fucking chaos - the govt/NHS is totally incapable of delivering a large scale IT system correctly or on budget.

fuck all privacy - sooner or later health records will be shared with (or sold to) private health providers

even less than fuck all privacy - sooner or later health records will be shared with (or sold to) insurance companies to make policy and pricing decisions
If they arent all just spilled onto the internet first in a massive data breach.
What a nassive juicy target a unified national population health database would be.
Probably already available on the 'dark web' if you know where to look. Data security (like all other things IT) are sure to be beyond laughable in the NHS.
Is this a positive sign? I hope so…
I fear they may be showing their colours too soon with this and are giving fearmongering Gammofascists a stick to beat them with…
Those cunts will be connipting themselves to death at this development:
That may be a problem for them, Labour was/is very brexity and this will just be ammo for the corbynites to split the party.
There's no option for any imminent re-writing of the deal. It's bs to suggest otherwise. There can be more discussion of general issues between the two sides but the TCA isn't up for re-negotiation.
Truss cost the country dear and very many people are still paying a hefty price for the libertarian tax cutting spree that she recklessly enacted despite not having any kind of mandate from the public for such policies.
It's frankly sickening that she is not being held to account by the media every time she opens her mouth. She shouldn't be allowed to try and spin her way out of the huge fucking mess that she has made. She should be ridiculed repeatedly until she decides she has had enough and shuts the fuck up.
I must say that I did not watch this interview.
The Tories' chums will be lining up for a fire sale of Birmingham's land and other assets, while employees get laid off and rates rocket.
the council had "not served the citizens of the city as it should have"
Much like the Tories haven't served the citizens of the country as they should have, isn't that right Govey?
He might be a bit too busy to answer your question…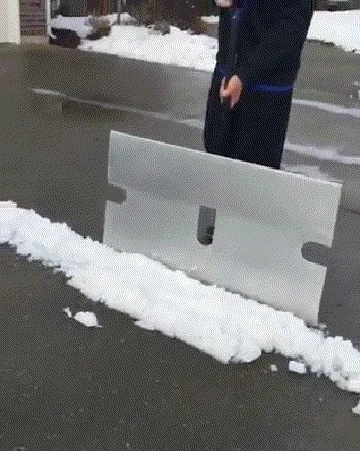 Only because their existing classrooms are basically rubble dust held together by sellotape due to a complete lack of any meaningful funding, you utter waste of space.
Yep - the policy of starving local authorities of funding and then blaming them for their financial problems should make a few wealthy torycunts a great deal wealthier - HURRAH for the vulture capitalists!
Let's hope this is a step in the right direction…