Outsider Contenders:
Glanz MH-4 ( On left) Skinny and weird but very well damped, sounds good though. This one is DLC coated and is reassuringly nosebleed (Even the standard one is gut knotting)
Nasotec swing headshell - Wobbles allover the place!! I've heard one in use many times and it seems to deliver (Don't use anti skate)
Schick Resin Headshell. Similar in shape (Mass at the back) as the Schick Graphite headshell these seem to be very popular but I've not heard one, So this suggestion is based on foo appeal only.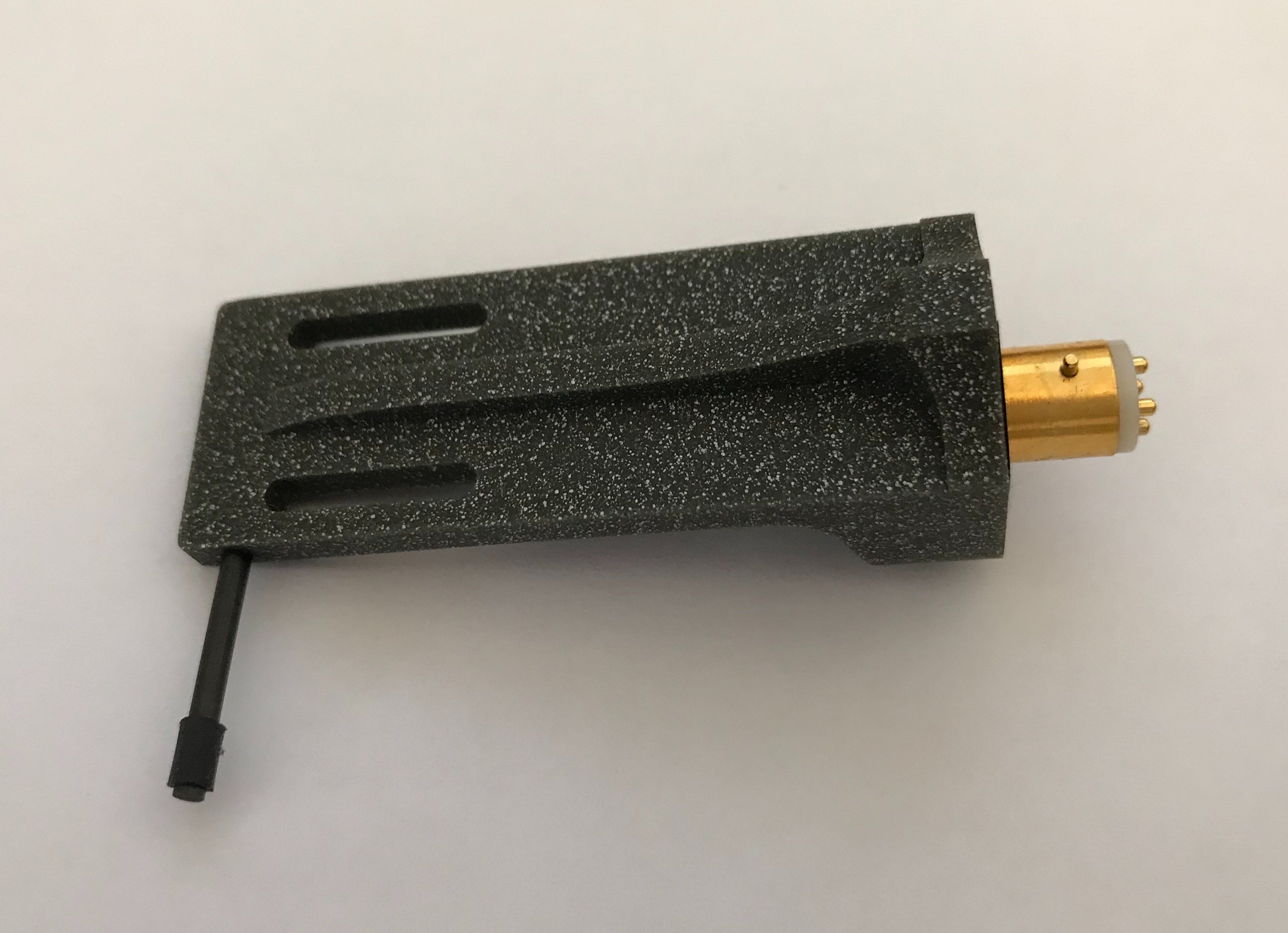 Like the Ortofon LH-9000 with Ortofon Royal N and a AT-LH18 technihard with a Denon DL-103 on my FR64fx
The big fuck off Fidelity Research one

Whereabouts are you? I have a Korf head shell sitting in a cupboard somewhere you are welcome to try. I don't think it is a great match with an Io though. With an Io Ltd on a FR64fx I preferred the Schick Graphite head shell. I did have a few of those but I think I only have one which was damaged, albeit playable, left. You are welcome to try that as well if you want. I also tried the Timestep and Yamamoto ebony head shells, both of which worked OK with the Io Ltd. I probably have those somewhere as well.
David
Hi Dave,
Long time no see


I am on the south coast near Newhaven.
I am sourcing a Schick Graphite head shell at the moment and hope to get a few others to try.
If the Korf is not a good match with the Io then I won't worry about it.
It wasn't on the list of recommended hedshells that people posted on the thread.
I would be interested in the ebony headshells to try.
None of this is going to happening until mid-September as I am relying on the forum taxi service from Settle to get the TT and arm here.
Exciting. I'm currently making decisions myself to get everything bought by year end (hopefully). I still need to get my IO fixed as well, not a gold though but I'm still feeling proud to have one after getting sucked in by that Wam review haha
I've had a few of these, Uwe panzerholtz, Uwe Ebony, Schick Graphite, FR etc and preferred the Schick over the others although not tried with a IO…although they have doubled in price over the last few years…