He was emotional.

Enjoying Rings of Power to Ep4. The writers are playing games with the audience keeping them guessing about who Sauron is (I have my theory but no spoilers).
The picture in Dolby Vision is wonderful.
Prime have debuted the format and kicked it out the park!
Interesting interview with Ian Hislop on 7th September this year. The first 13 minutes are concerned with his excellent BBC Sounds podcast series "In Suburbia" and in the second part, from about 13 minutes, he talks about politics. Well worth half an hour of your time.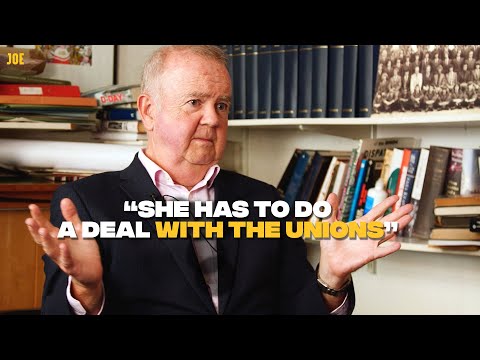 The "do we have a complete idealogue" question he raises has been answered with an emphatic yes.
Whilst being laid up with Covid, one upside is getting the chance to binge watch Get Back
Really enjoyed the whole fly on the wall experience, and particularly the balance of lengths of tedious repetition with the moments of amazing creativity with the songs you already know appearing in moments of inspiration, followed by endless repetition trying find the right lyric, or right sequence
To think the album appeared in about 20 working days is extraordinary, and to provide a totally different view on the "stress" and "conflict" oft quoted around these sessions, and instead see a band really getting off on playing together once they moved to Saville Row.
Harrison's comments about Clapton were interesting considering the years ahead
What platform did you watch this on ?
Great, I'll pick it up when I subscribe again for the second series of Slow Horses

Andor.
To me at least, it seems good quality sets and acting.
Done by the Rogue One team, so I was fairly confident it was going to be decent, only one episode in, but I'm not disappointed.
Some of the Marvel films on Disney in the new IMAX enhanced Dolby Vision format.
Now, that's a BIG picture and it's bloody great!!
Once Upon a Time in Hollywood
Last night on BBC The Producers and Blazing Saddles were on. Haven't seen them in years so recorded both. Going to have a bit of a Mel Brooks Fest tonight.
Revisiting Our Friends in the North which so far seems every bit as good as it did 25 years ago.
Just done that at Settle





Finished Lovecraft Country.
Really enjoyed that and hope a second series is made.