I truly believe that hindsight is the greatest curse upon mankind!


Yep, let's not even go there, eh ?
In 1989 I could have bought a 2 bed apartment with a parking space and a boat mooring here for £22K when Port Argelès-sur-Mer was first being developed. (Pyrenees in the background)
Loved my time there but didn't have two Francs to rub together at the time!
I bought an original banksy print of girl with balloon in 2003 for £50 from PoW in brick lane and left it in my whitechapel house as I couldn't be arsed with transporting it it when I moved.
Now worth over £150k
Ooo That Ouchy!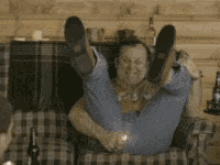 Very much so,
Ironically I kept some Faile and Aiko prints I thought would be collectable, probably worth a few hundred quid more than I paid.
Investment advice available online here.
It's certainly not what it used to be

So what do you think of crypto and NFTs

This made me laugh. Back in the Mid 80's I had the first option from a motorcycle dealer mate to buy his mint Yellow Ferrari GT4 @ £10k I stupidly bought a TVR instead

I wonder what junk interesting items will be among the array of "highly desirable and extremely rare records, rock ephemera, furniture, clothes, classic hifi equipment and artwork"
Might be worth a visit?
Geoff Jukes Managed Kate Bush and others. I'm guessing he will know the accurate value of what's being put out, but things might slip through. It depends if it's a curated sale or a mountain of stuff (Unlikely)
I've sent him a message to ask what will be for sale, Waiting for a reply…