You'll remember, from the forum that time forgot, that I'm planning to build a pair of Linkwitz Lab dipole subs - specifically these http://www.linkwitzlab.com/woofer3.htm. In the last episode I'd managed to find four Peerless 830500 long-throw drivers in good condition (none of the drivers for any of this range of subs is still in production). Here they are, with pound coin for scale: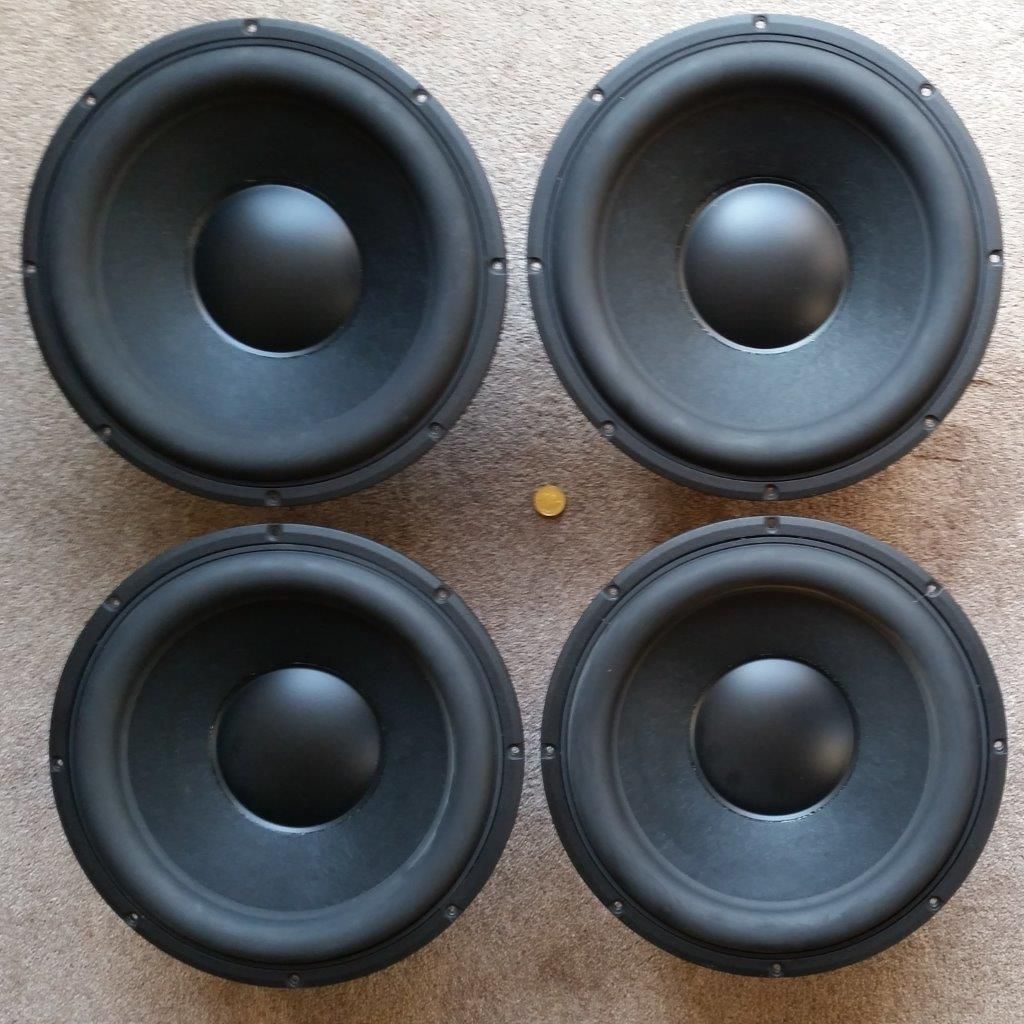 Well today the cut ply for the baffles turned up. I haven't done anything to it yet i.e. routering it for all the jointing and the holes for the drivers. But I thought I'd just stand the bits of wood up, house-of-cards stylee, to get a feel for the size and to gauge Mrs VB's reaction. Here's how it looked, with classic vinyl for scale:
I was going to paint the finished jobs black. But the ply is nice enough that Mrs VB says "I like the grain and the light colour". So that's that decision made then.
I might find time to get the router out at the weekend.
VB