Nice looking roasting pan.
Bog roll and tooth brush, stopping the night?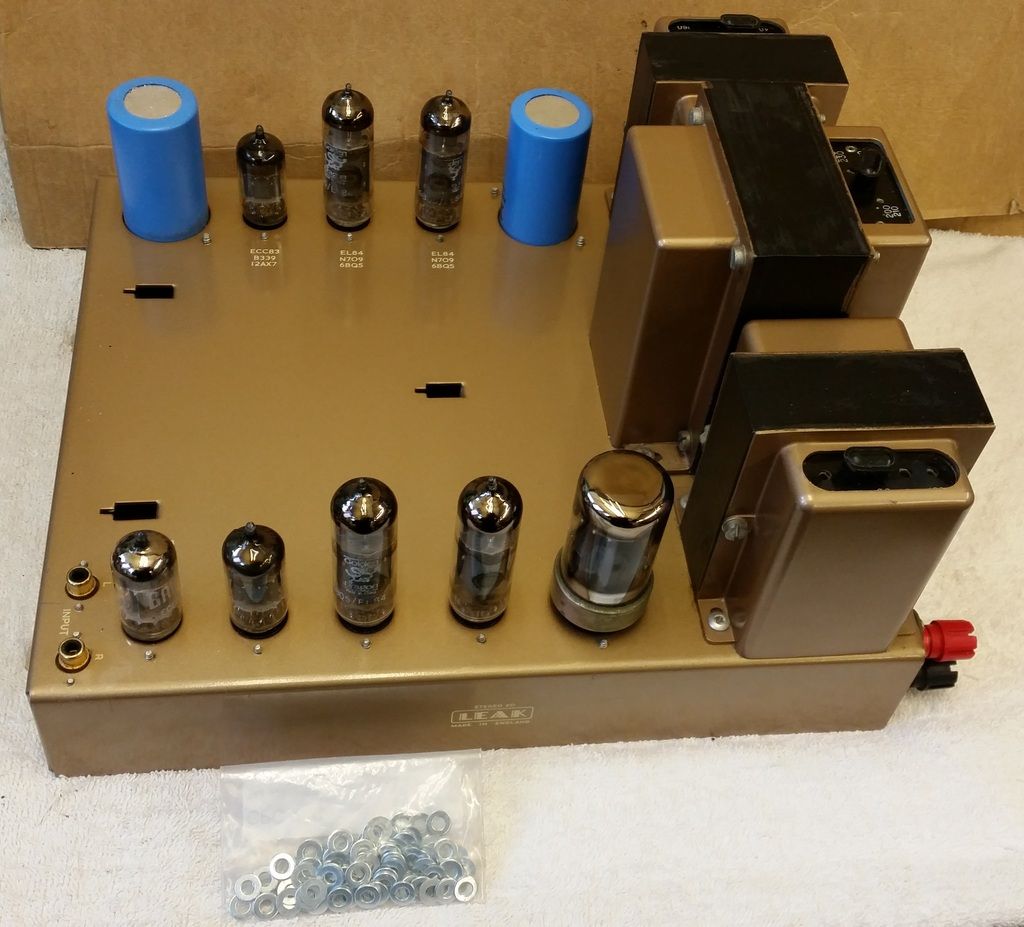 Whole bag of posh new washers with customer's Leak Stereo20 for scale (metal-based Mullard GZ34 - a relatively rare thing).
VB
That may just be uglier than Vanessa
Oh no ! They are very beautiful, especially underneath
The one I've got has been completely rebuilt by the owner so it's not so lovely. And it's got a few marks on the paintwork too. But it's still a joy to look at and to listen to. (It'd be even better with Mullard EL84s of course.)
VB
And when you can find them over £200, have been looking for them recently but settled on an RCA smooth plate 5u4
That's guitarists for you …
VB

Joysticks have certainly changed since I had an Atari in the 80's
When Chair Races Go Bad (this Sunday on Dave+1)
Edited because of reasons.
oh yes the chair - storm Doris left it there,…
no - it is broken, apparently I am too fat for the standard chair…It is only two weeks old, I put it there to take photo's for our supplier…
That can't be your desk Rob, the Toblerone is intact.