SOLD This watch was my gateway drug to buying an SLA043, and shares some of its virtues - chiefly its stunning sapphire-blue sunray dial, and its beautifully defined applied indices. It has a wonderfully sleek case that is super-comfy to wear, and I adore the very well-integrated and discrete crown at 4. Blue Saturday and Red Sunday too. More watches should be like this.
I haven't been able to work-out the model code for this, but it is predecessor-twice removed to the current SNXS77J1. It differs in having a 7009 non-hacking, non-handwinding movement, and in not having the newer model's display caseback (and thus being thinner and better-proportioned). It appears to be a transitional model from ~1996 very shortly before the 7S26 movement became prevalent.
It is a watch that has been worn as a daily. This means there are some light marks on the bezel and case, and some very fine scratches on the mineral glass crystal. Likewise some wear is visible to the bracelet. The bracelet is tight on my 7.25" wrist and i have no spare links; these are widely available cheaply on ebay &c. I wore it on brown Teju leather, which looks fab IMHO.
Sizes:
Lug width: 19mm
Case diameter: 37mm
Case width max: 38mm (inc. crown)
Case length: 41.7mm lug-lug
Case depth: 10.6mm
Timekeeping errs slightly on the fast side - but I don't have a timegrapher, so can't quantify. The lume exists . It is not Seiko's usual fare. I have no box or papers, but really, this is a watch to wear , not to mollycoddle in a safe: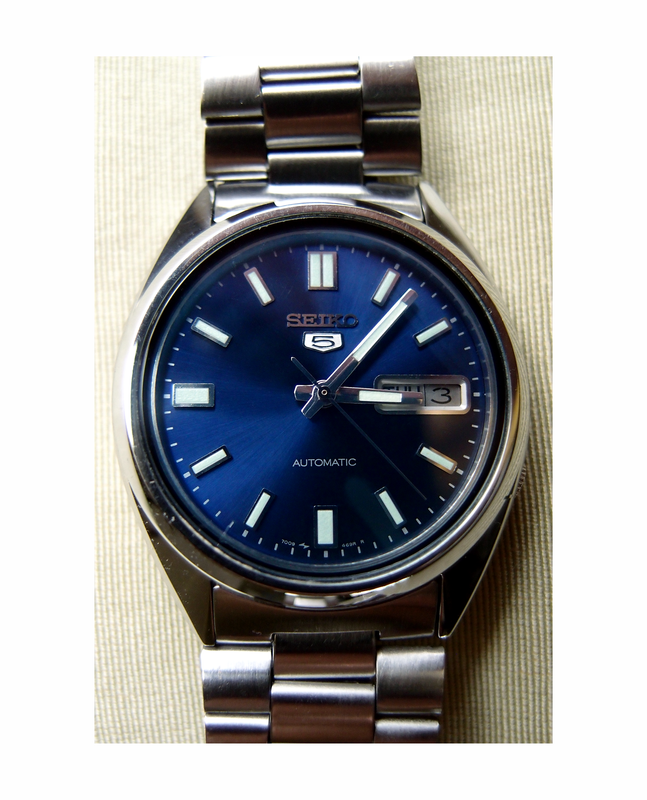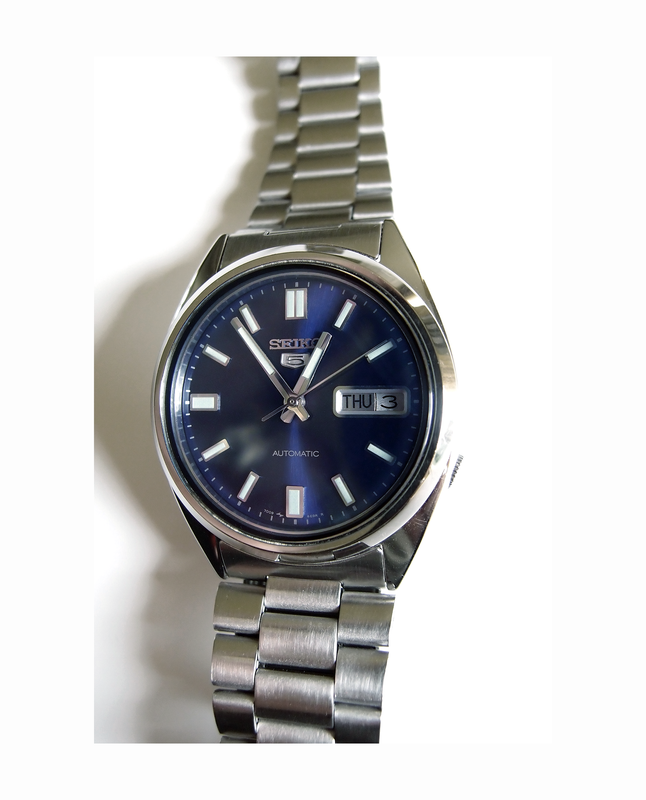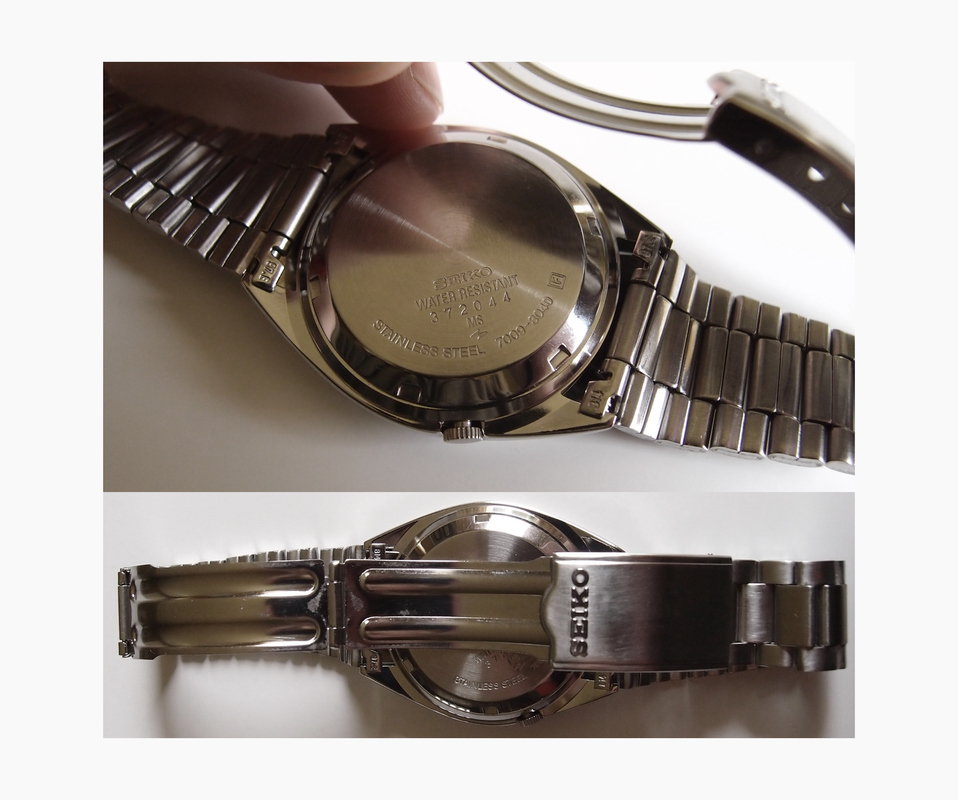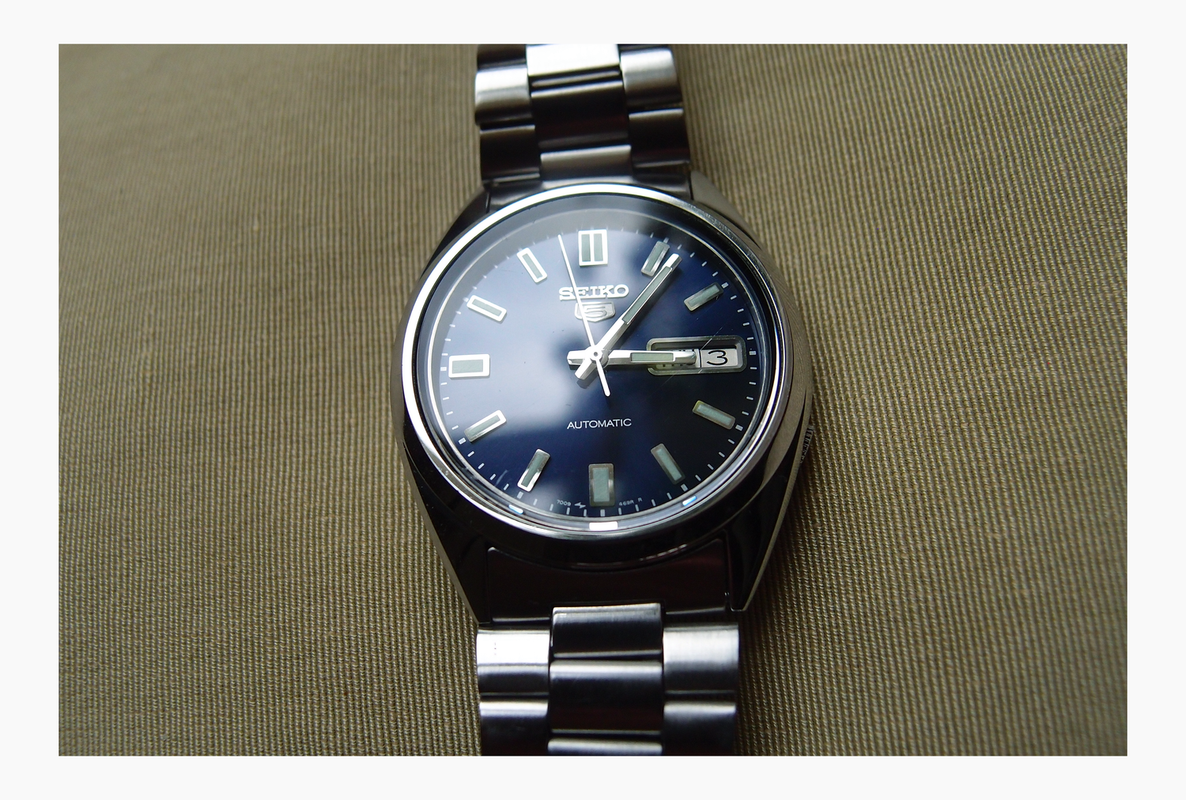 The nearest thing I can find on C24 is £234! Which is absurd. I would like £95 for this, and will include a hard plastic 'Peli'-style case for it and cover postage to UK mainland addresses.