️
Oh yeah, remember looking at pictures of those and Opel Mantas…
Rocket ship. Nothing faster on the road.
Is it still possible to get insured for one of those? I remember when they were in group 50. Heady days!
More of a Berlinettta man myself, bit of Stella on the stereo, happy days:)
I had a fire engine red Manta GT/E, fully Irmscher kitted out. Nice thing back in the day.
When I was posted in germany I bought a tax free Opel Kadett Gsi and then had a Janspeed exhaust fitted and retuned.
Got knicked when I came back to the UK doing an average of 134 mph over 3.7 miles.
Nearly the same colour as this one but mine was pearlescent.
Great car.

When I were a lad I was incredibly lucky to be given one of these as a company car.
A wonderful machine worthy of Senna himself.
Unfortunately my driving skills were more Sinitta and a mere two days later whilst hooning around country lanes it had to lay down its life in a poetic ballet of automotive gymnastics to save my worthless ass.
Luckily I had a good boss so didn't get the sack.
He did replace it with an Escort though…

I had a metallic ice green 16v Calibra for eight days in 1996, before being awoken by police at 2am to say it was no longer on fire in Westerhope.
Bastard thieves.
Not in the same league as the legendary Astra, I realise, but I owned a Viva HC SL-90 no less and also a Magnum 1800, the Magnum 2300 always remaining just out of reach, a source of sadness to this day

Any car which can be broken into and started with it's own tool kits screwdriver is magnificent.
A school friends mum had an Opel Monza, made a really nice noise and she was a bit of a milf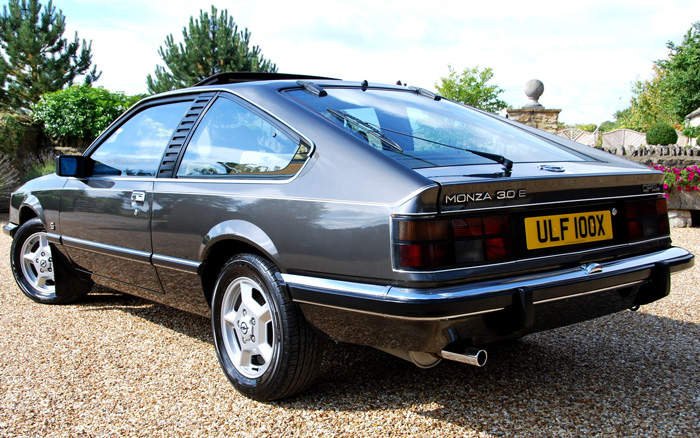 My dad was a Vauxhall man. We had a Victor FB, a 101Deluxe, Viva mk1 and 2 and then three Magnums: A bronze 1800 saloon, a white 2300 estate and an apple green
2300 saloon auto. The white Magnum estate became mine and was great until it fell apart. I also had an HA van which was excellent fun.
My 1800 Magnum was Apple Green. Rot boxes but they couldn't half go
Factoid:
While the Vauxhall Astra is another car that's not particularly sexy, this hasn't stopped 1 in 20 British adults having sex in one.