Thought you might
Great label and record shop that

Yep, bought quite a bit off them
4 grand for a pair of golds, fuck me, they've shot up in price.
The going rate for a pair of Golds with original crossovers in excellent condition is currently around £2000.
£4000 for a pair Golds in tidy Lockwood Major cabs isn't out of order but Emporium are usually willing to give a wee discount if you give them a call.
Edit: Given the original crossovers seem to be missing from this pair £4k is probably a bit steep.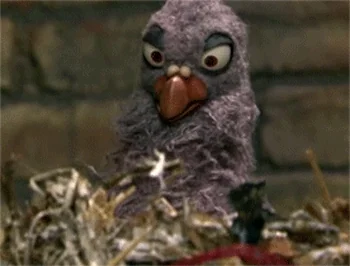 Gif o'the week





+1, I loved the Mongrels series!
£20k
I'm all for the value of M7s going through the roof

It does seem a tad optimistic, but who knows
Wish I'd bought one now! What's the more likely going right you'd expect that to go for?
Looks to be less than 10 yrs old so at most £12k
assume he's selling for someone so sticking commission on top, his photos are never that good and they're missing the tatty old curtains in the background

There is an M77 in Germany for less, and a sealed M77 for €28k at hiendbroker, and they are better than the M7.
That sealed m77 has been up for sale for years, seems odd ?
Oooh that M77 with these would be something to hear
They've got some Rockport speakers too. The only cat coffins I thought that sounded really good when I heard them at Munich. Can't remember the model though.