As ever, these things go round in circles!
I had been planning an Open Baffle project for a while since my Supravox 165-2000 full-range drivers arrived.


Supravox 165-2000 by Robert Seymour, on Flickr
So far, I have been using them in a ~100 Litre Aperiodic enclosure, not bad at all but not really what these drivers were made for, and although they do a reasonable job in the bass, its not the most 'distinguished' .
I have just bought myself a pair of Supravox 285GMF Mid-Bass drivers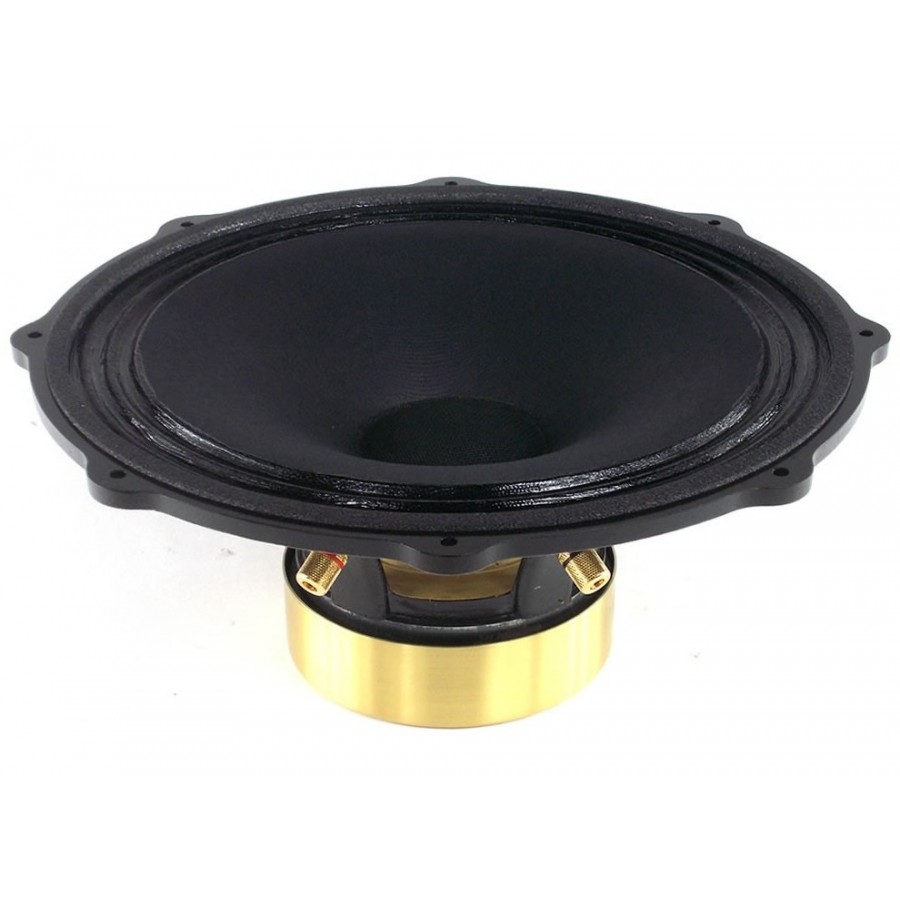 Unfortunatly I don't have the budget for the AlNiCo or Field Coil versions to match the AlNiCo 165-2000 drivers.
I currently have two plans, mirroring a project I tried a few years back, with a Full-Range Driver with Bass support and a 2-way/3-way horn based speaker with a 400Hz Stereolab Horn/Radian 850PB and Volt BM251.3 Mid-Bass driver, all with the original MiniDSP 2x4.
https://www.diyaudio.com/forums/multi-way/243135-bass-driver-options-6.html
Plan A - Open Baffle
MiniDSP 2x4HD
Supravox 165-2000 from ~300Hz and up (Decware Zen)
Supravox 285GMF ~60Hz to 300Hz (CA A5 for the moment)
This is the initial plan, mainly as I will have everything here ready. The plan for the bass is to make a small 'H' baffle for the 285GMF to give me a overall baffle width of 900mm.
The 285GMF is not the best suited for the deepest bass extension in OB, but Supravox themselves use it in a couple of designs this way. I don't have the space for massive baffles or multiple 15" bass drivers so it may turn into using a small closed sub below the ~60Hz that the 285GMFs should get down to.
I also still have a pair of Veravox 5S full-range drivers I may try as well.
Plan B - Horns
MiniDSP 2x4HD
1" CD (BMS 4550, Radian 475PB etc) ~1200Hz and up (Decware Zen)
Supravox 285GMF ~60Hz to ~1200Hz (CA A5 for the moment)
This is more of a longer term project, and one of the reasons why I decided on buying the 285GMFs as they will be quite flexible, being able to use for bass support for Plan A, and comfortable as a 2-way and match with a 1" CD, which there are quite a few project similar online.
The big decision is the 1" CD and horn, I had great results with the Radian 850PB before so the 475PB is a natural choice, and happy to be crossed as low as 800Hz for home use. It is however quite expensive so that might be a one to wait for a pair to come up second hand.
I've seen some good projects using the Classic B&C DE250, BMS 4550 and 18Sound NSD1095N as used by Troels
http://www.troelsgravesen.dk/The-Loudspeaker.htm
I've also read some good reports on the Tymphany DFM-2535R00-08

This one requires quite a bit more research!