So after nearly 18 months of house renovation I finally have a new listening room
Still work to do but I'm getting there.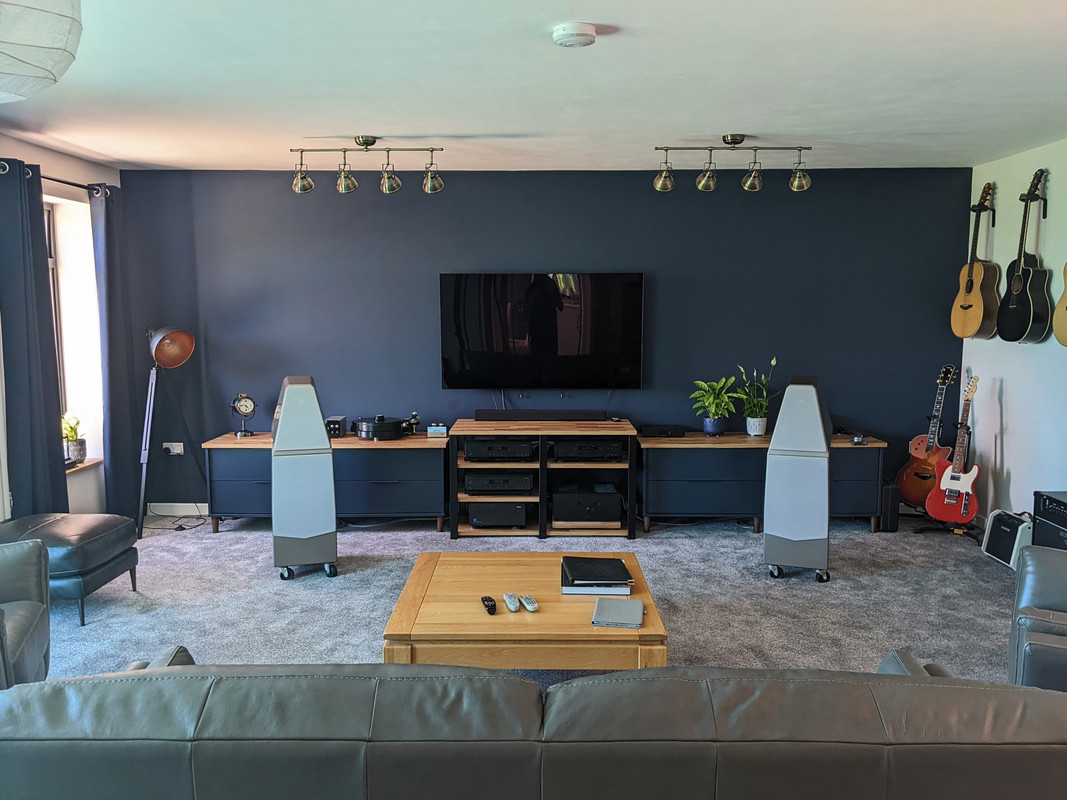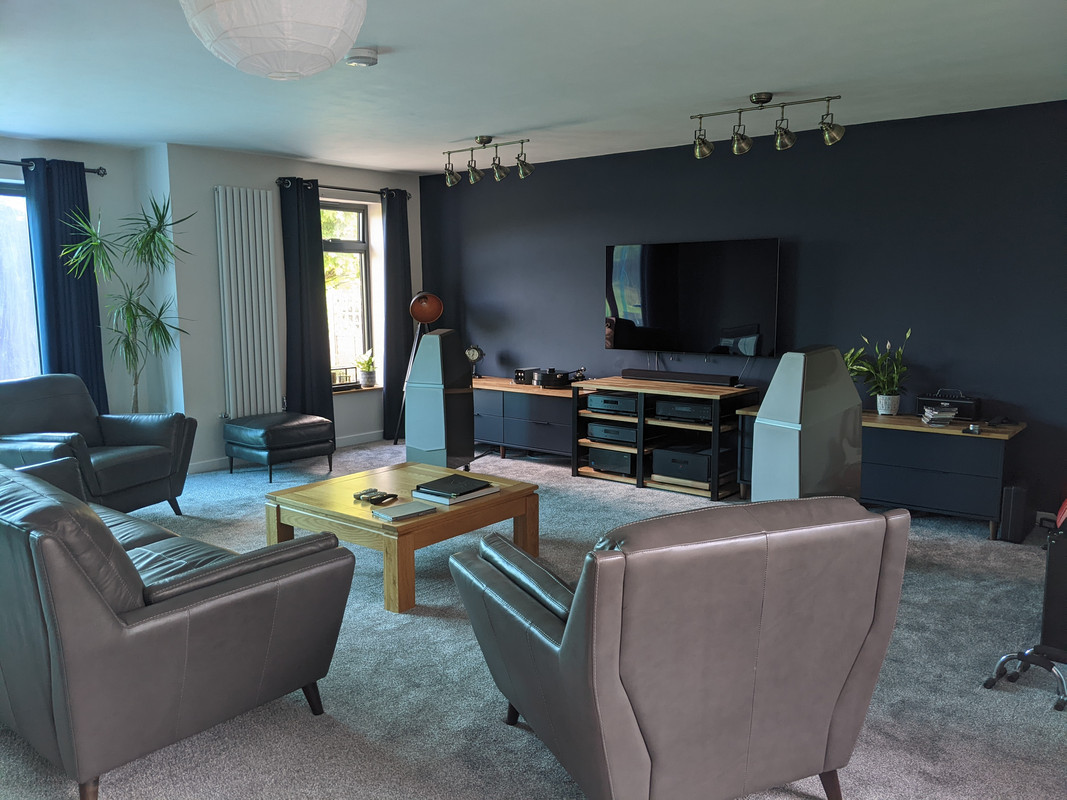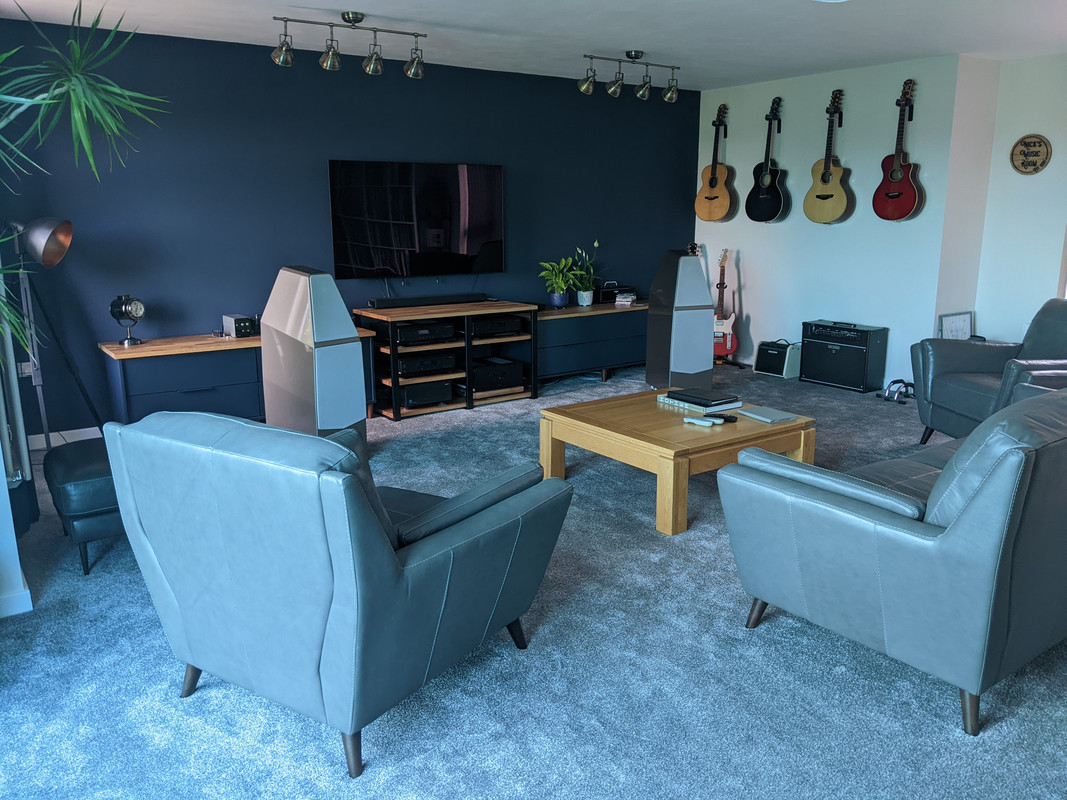 and I built myself a new rack
The Kuzma is still packed away while I have a play with the Raven One and the (new to me) Raven 10.5 arm. Currently using my Shelter 5000 as I have a good idea of how that cart sounds.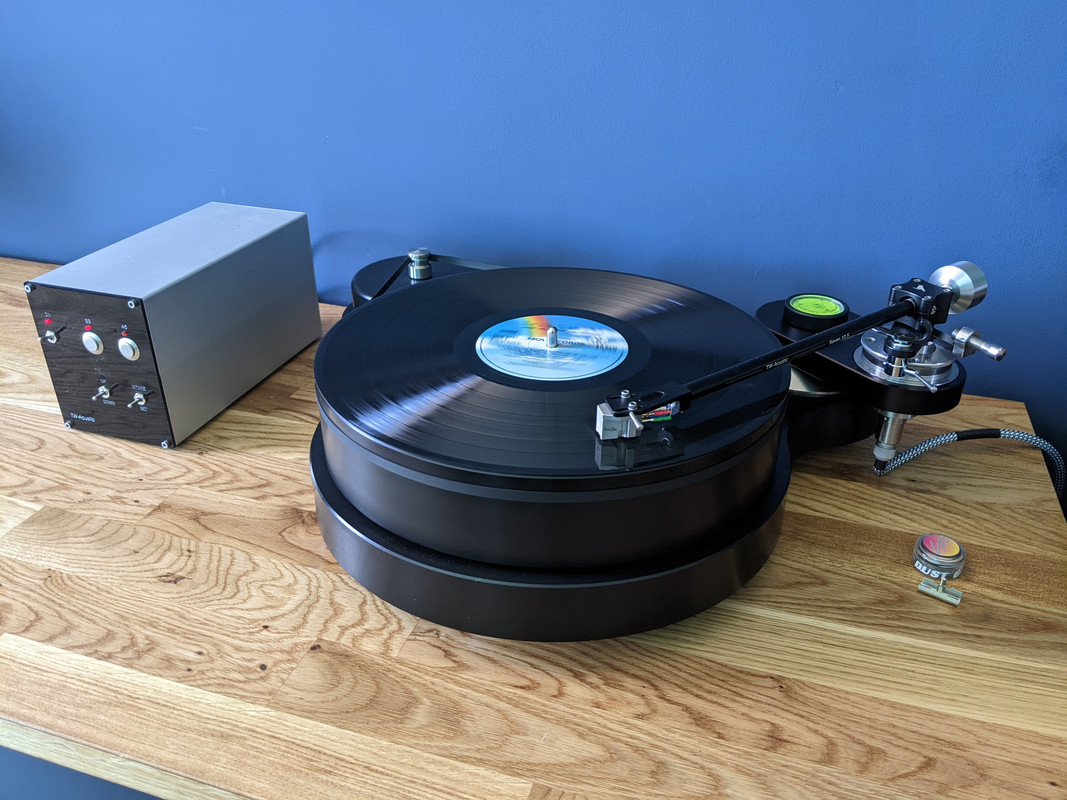 Really happy with the results although it is not without it's issues. I had no idea how the Wilsons (Sophia 3s) would react with the room. My biggest fear was loads of bass resonance issues but just wheeling them out of their crates and toeing them in towards the listening spot they simply disappear when listening. However with glass on all walls except behind them the room is a bit lively so it looks like I will need to dabble with some acoustic treatment of some sort. Also there is actually a lack of bass or maybe its just more controlled than I imagined. Probably the castors don't help but for now they are far more practical than trying to shift the things with spikes on although the previous owner always had the castors on. I just need to work out what room issues need looking at but my knowledge of room acoustics is embarrassingly poor so any suggestions welcome and I need to have a proper read of the Wilson manual but one thing at a time

The room is 8m wide dropping down to 6.5m on the end blue wall and 6.5m deep so almost a square box with loads of glass. What could possibly go wrong