Just nuke them. I'm sooo fucking tired of it all. At least a mushroom cloud over Westminster will give me a moment of joy before I evaporate.
solves the concerns with refurbishing westminster too
Also, the car needs a major service and two new tyres. The windows need replacing on the house and we need a new bed. Frankly, this way is easier.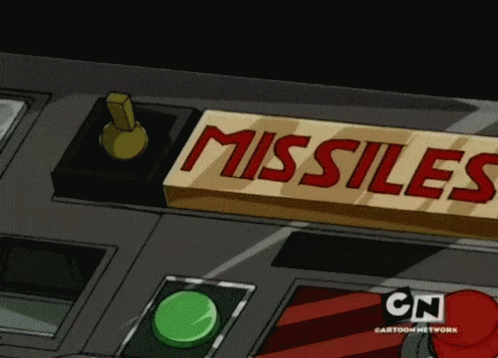 Actual

Did anyone listen to the Liz Truss interview on R4 just now?
Unbelievable that someone that dumb could be foreign secretary.
I switched it off after a few minutes, but up to that point she seemed to have three prepared answers one of which she trotted out in response to any question she was asked. Any question at all. I was expecting "What's your favourite colour ?" "We are working in lock step with our allies in Europe and the G7."
She's still not as thick as Johnson though. Nor as full of bombast and obvious lying.
Pretty much. "Putin is hell bent on…" kept coming out and just grated - not the kind of term a competent politician would use.
The there was the reference to "The Europeans"

She really is a spectacularly obnoxious, incompetent cunt.
There was a Foil hat theory just before the Brexit vote that Putin wanted to destabilize the EU. The division created by the UK's split supposedly would weaken the union. The same was suggested for the installation of Trump. It was suggested this was done as a power grab to re consolidate 'Russian' territory.
Does it take more than bad luck to get Trump, Brexit & Boris?
I wouldn't call it a Foil Hat theory. It's very well evidenced, Putin was instrumental in a lot of the targeted propaganda on Facebook and Twitter. Cambridge Analytica data was used to target the most vulnerable. A couple of friends of mine fell for it hook line and sinker, one even said "I'm voting leave because Putin is right about the EU".
Coincidentally, the profile of the modern Tory PM.
The fact that she is popular with the grassroots of the Tory party serves as a reminder as to how far to the right the party has shifted, now encompassing a significant racist scum element that previously supported UKIP.
It is truly alarming that she is among the favourites to replace Johnson.
You can hear when she switches the brain cell from "talk" to "think" (well, as much think as one neuron allows)
I don't disagree that they're all basically the same - low quality spivs.
The Express and the Mirror have both shared this handy map… Handy if Russia decides to bomb out it's prime property portfolio… Yeah, right!
You'll be pleased to know that I will die slowly of radiation poisoning. No quick death for me here. The South Downs will provide a little shield for us.
We are in a similar position with the Chilterns as shield.
FFS
No war mongering there then.
PS. Rooms and board available at attractive rates to SE located meatmen* when it happens
*only ones that I like tho'…
Don't worry the defence minister will keep things in perspective for us.
Ah, oh bugger…
Vladimir Putin has gone "full tonto" over the Ukraine crisis but the UK can kick Russia's "backside", the UK's Defence Secretary claimed today.

Top Tory Ben Wallace spoke out as the UK announced it will "shortly" send a new package of defensive weapons to Ukraine