Used to like him on screaming reels
Me too. Very sad to watch this story play out yesterday.
Greg Bear has died. I really liked Eon and Eternity, some of my favourite sci-fi from the 80s
Shit. He wrote some excellent stuff.
Darwin's Radio was quite thought provoking too.
More of a day of tears, chatting and drinking than a famous mans obituary but here he is.
Really good mate of 40 years died of Leukaemia aged 62, only diagnosed in March. Stem cell transplant from his brother didn't work.
Started work as an apprentice at Ironbridge Power Station and became a senior manager on the engineering side. President and founding member of a local golf club.
He left a wife, 2 kids and 4 grandkids.
And he also left the legacy of his hobby over many years, all bought as near to scrap and renovated.
Beautiful red Jag XJ6 drophead, very old and mint. 2 x vintage Stags and a Porsche 911, vintage Daimler, beach buggy and a 1950 lorry!
Legend.
Wilko Johnson has passed away

This is the announcement we never wanted to make, and we do so, on behalf of Wilko's family and the band, with a very heavy heart:
Wilko Johnson has died. He passed away at home on Monday evening, 21st November 2022.
Real shame that, glad he got his come back and a good few years more playing before passing.
That's very sad. At least he had a few extra years he hadn't expected.
Was lucky enough to see him live with @stu at a local venue playing with Norman Watt-Roy & they put on a great show. Also at the Looe festival not long ago.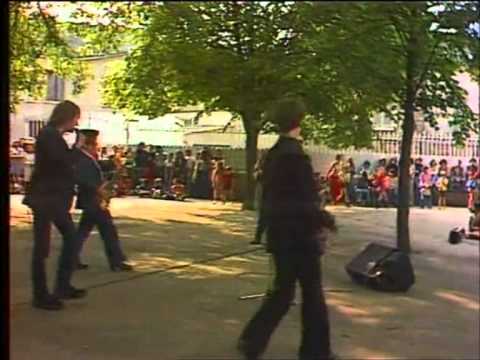 God knows what the residents of this quiet French town thought!
Gutted, Dr Strangelove is a fantastic group and he came across as a really nice and down to earth, witty bloke.
Just watching him play guitar always puts a smile on my face.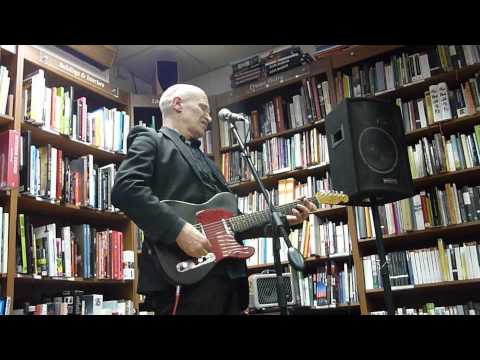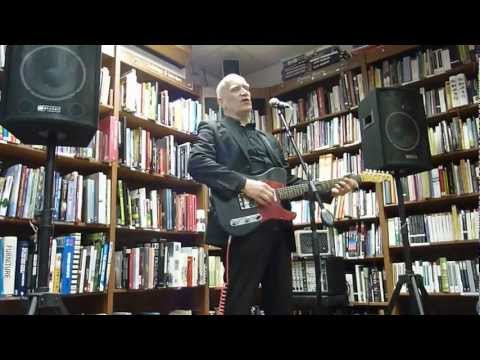 Later Wilko. Still cool as …
What a fantastic character he was.
Missed out on him with Dr feelgood,and first saw him with Ian dury,one of those people you couldn't take your eyes off.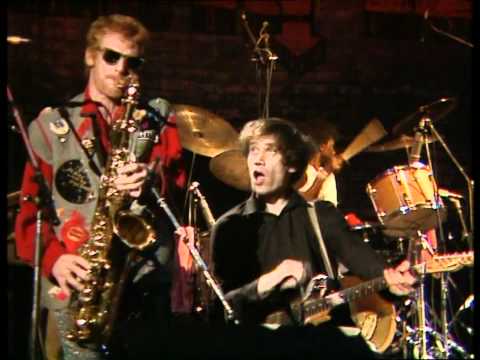 I saw Dr Feelgood in the mid 90's at Tunbridge Wells. Eddie & The Hotrods, John Ottway and The Hamsters were all playing that night. I enjoyed Dr F. most of all as they played a more bluesy rock set that night, they were really good.
Ah, that's a shame.
He got much longer than expected and he must have been hugely grateful for that, but it's sad to lose a genuine icon of the genre.
Thanks for the music, RIP.
That's a radical bit of autocorrect!
Fucking gutted here, lovely bloke, and peak Johnson/Brilleaux Feelgoods was just straightforwardly pure blues rock like wot it orter be. Others did it differently, none better.
Wasn't it a 'wammer/meatman that helped keep him above the dirt/sky interface?
Holy shit, don't remember typing that, the marbles are well and truly rattling today.
It was Charlie Chan (topoxforddoc) on pfm who referred him to a specialist cancer surgeon who was able to operate and remove the tumour (different Charlie Chan to the one who was here)
Nice Obit from the Guardian
Still remember seeing him and The Solid Senders at 100 Club Wardour St. Couldn't hear properly for a week
Sad to hear …David Johnson …everton liverpool player has passed away age 71,