Damn, I'll have to switch to Russell Grant for my horoscope now.
"Illusionist and magician Uri Geller noted Mystic Meg was "so identifiable by name and image"
Seems James Randi won in the end eh
So much fun from his pen (much of which probably wouldn't get printed today)
Sculptor Phyllida Barlow has died - hadn't realised she was Charles Darwin's great, great granddaughter, nor that she was married to Mervyn Peake's son, Fabian. She and my maternal uncle were colleagues, long, long ago, and she was a truly exceptional example of a late bloomer, having waited until retirement to launch her non-educational career.
Love it or loathe it, the demented energy of her work is undeniable, compelling, and all the more unexpected given her time of life -
Shame she didn't have a little longer to enjoy her new-found fame.
Sad to say goodbye to @J_B who passed away fixing a coffee machine.
What a way to go



Lance Reddick.
For fans of The Wire, Bosch and the Horizon game series where he voiced Sylens (and it was immediately obvious who the voice talent was!)
A stand out in anything he was in.
Fringe was the main thing I watched with him in. Wonderful actor and wonderful voice
Ah shite.

He was fantastic, brilliant in the wire and Bosch
"Fucking Bosch"
Clarence "Fuzzy" Haskins one of the founding memebers of Parliament / Funkadelic
Singing lead toward the end in this tremendous live performance form 1969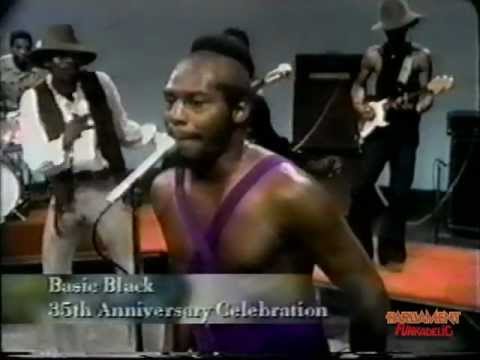 Susie Moss, wife of the late Sir Stirling.
Lovely lady.